Home
---
---
The Law and Ordinance Committee Meeting tonight will be held by teleconference. Anyone wishing to participate can find the information below:
Thu, May 21, 2020 4:30 PM – 5:30 PM (EDT)
Please join my meeting from your computer, tablet or smartphone
https://global.gotomeeting.com/join/112373373
You can also dial in using your phone.
(For supported devices, tap a one-touch number below to join instantly.)
United States: +1 (571) 317-3122
– One-touch: tel:+15713173122,,112373373#
Access Code: 112-373-373
---
---
Notice:
Due to the COVID-19 pandemic, the Borough of Lewistown Council Meeting will be held on Monday, May 11, 2020 at 5:30 pm by teleconference. The meeting link is as follows if you wish to join from your computer, tablet, or smartphone:
https://global.gotomeeting.com/join/610013053
You can also dial in using your phone at the number below.
United States: +1 (224) 501-3412
Access Code: 610-013-053
This link can be found on our website also. Please contact us at (717) 248-1361 with any questions.
An individual who is physically challenged and desires to attend any meeting referred to in this notice, and who requires an auxiliary aid, service or other special accommodation in order to attend the meeting or be heard at the meeting, should contact the office of the Borough Manager, at (717) 248-1361 by no later than 4:30 pm, prior to the public meeting, so that arrangements can be made for reasonable accommodation, where possible.
The Council meeting agenda is available by clicking on the following link:    AGENDA TO BE DETERMINED
---
---
---
UPDATE ON THE CORONAVIRUS
The Borough of Lewistown believes it is our role and responsibility during this time to prioritize the health and welfare of our residents, employees, business owners, and visitors while playing a constructive role in supporting local health officials and government leaders as they work through this virus.
Due to the Presidents Declaration of a National Emergency; the Governor's Declaration of a Public Health Emergency, the County's Declaration of a Disaster Emergency, and the Mayor's Declaration of a Disaster Emergency, the Borough of Lewistown is taking the following actions until further notice:
Borough offices along with the Lewistown Borough Police Department will be functioning; however, these buildings will be closed to the public effective immediately. All human to human contact with the public will be eliminated. We are still conducting services via mail, telephone, and email.
Borough council and committee meetings will still be conducted; however, they will be conducted online. The public is still welcome to participate. A link will be provided and posted on our website as soon as it is available.
The Borough is also suspending the mailing fees from now until the end of May for Refuse and Sewer payments. If the customer wishes to have the Borough mail their tags to them, you must let the Borough know when you submit the payment. Customers can place bills in the red drop box directly in front of the Borough Municipal Building, mail their payments in, or go online to www.lewistownborough.com to pay their bills. Please contact (717) 248-1331 for any questions.
The Borough is also temporarily discontinuing Refuse/Sewer late fees including termination fees/delinquent fees/and penalties until 10 business days after the declaration of emergency in effect is lifted.
Borough council has also suspended the street sweeper tickets.
At this time, the Borough Community Center will be closed until the mandate is lifted and the Borough will be refunding fees for any event closed due to this emergency. Please call us at (717) 994-4368 if you have any questions.
In addition to this, the Tax Collector is collecting taxes remotely or by mailing the payments to 2 East Third Street, Lewistown, PA. Please include a self-addressed stamped envelope if you would like a receipt. She can also be reached by calling  (717) 248-8607 or (717) 953-1479 or by email at erin.anewalt@gmail.com.
We encourage everyone as a community to assist each other, and we will persevere through all of this!
If you have any questions, don't hesitate to contact us at (717) 248-1361. We can also be reached by email at info@lewistownborough.com.
Thank you for your patience as we navigate through this challenging situation one day at a time to determine the best interest for our residents, employees, business owners, and visitors.
We will continue to assess the situation in our community and make changes as deemed necessary. For more information on the Coronavirus, go to CDC or PA Department of Health websites.
---
DECLARATION OF DISASTER EMERGENCY
The Borough of Lewistown's Mayor has issued a Declaration of Disaster Emergency. Please see the links below for to view the Declaration.
---
---
---
---
The Borough of Lewistown has changed our Community Center Rates for 2020 to be more competitive! Check us out  by clicking on the link below or give us a call at (717) 994-4368 or (717) 248-3498 to schedule your special event!
http://lewistownborough.com/parks-recreation/

---
Exploring PA Boroughs – Lewistown Borough
Our own Lewistown Borough was featured on "Exploring PA Boroughs"! Take a look at the past, present, and future of our wonderful borough.

Exploring PA Boroughs – Lewistown Borough from Triscari on Vimeo.
---
COMING SOON
https://www.cgiappcontrol.com/test/secure_mlink.php?x=BjJfbwdkBG8ANA==
---
NOTICE: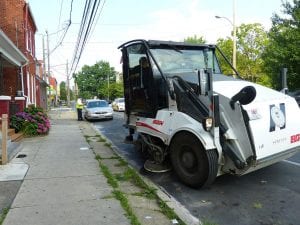 The Borough of Lewistown will reinstate street sweeping and maintenance schedules as of April 6, 2020.  All parking Restrictions and Regulations, as posted by local street signage, which were suspended for the winter, will again become effective. The Borough of Lewistown is still requesting that residents move their vehicles, although street sweeper tickets have been suspended due to the Coronavirus.
---
---
CDBG INFORMATION
3 year RFQ for HOME Electrical Inspectors
---
---
---
Requesting Right to Know information, click on the above link.
---
---
EARNED INCOME TAX INFORMATION
For questions on any earned income taxes, local services taxes, or delinquent per capita taxes, contact Keystone at 1-866-539-1100 (Dedicated for individual taxpayers).  The link for Keystone's is https://www.keystonecollects.com/.
---
---
Codes Office Accepting Credit Cards
The Codes Office is now accepting credit cards for payments of zoning and sidewalk/street occupancy permits and snow/ice tickets in the office and over the phone.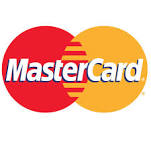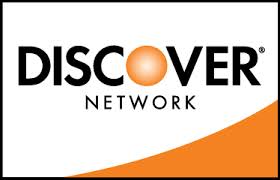 ---
---
Refuse/Sewer Bills
Effective immediately, the Borough of Lewistown requires that all residential trash be placed in bags with a refuse tag affixed.  Any trash bags without tags will be tagged by refuse personnel and a fee will be added to your next refuse bill.  If you have any additional questions, please contact the Refuse office at (717) 248-1331.
Also, Refuse/Sewer bills are due within 20 days after the date the bill is mailed. If the due date falls on a weekend, the bill will be due the following Monday. The 10 percent penalty will be added immediately after the due date. (See Ordinance 200-11A)
The Refuse/Sewer Office now accepts credit card payments over the phone as well as in the the office. We also have implemented automatic bill paying services. Please contact the Refuse office at (717) 248-1331 for more information.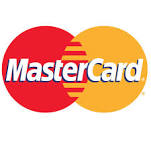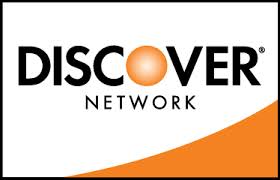 ---
---
SwiftReach
The Borough of Lewistown has instituted a new rapid emergency notification service called SwiftReach. By registering, you'll be added to the emergency call list. Borough of Lewistown residents are welcome and encouraged to enter their contact information for home, business, and mobile phones so they may be contacted by the system in the event of an emergency. Those who do not register their address and phone number may not be notified with SwiftReach in the case of an emergency. Registration is confidential, free, easy and will be for emergency notification only.