Home
---
NOTICE:
The Borough of Lewistown will begin street sweeping and maintenance parking regulations from April 4, 2021, through November 19, 2021, for Borough streets.
---
News Release:
The Borough of Lewistown is notifying
Borough refuse customers of the changes to
the refuse & recycling routes for the upcoming holiday.
April 2nd, Good Friday
The Thursday and Friday routes will be picked up one day earlier.
The Thursday, April 1st route will be picked up on Wednesday, March 31st.
The Friday, April 2nd route will be picked up on Thursday, April 1st.
No Changes to other days.
Recycling
Friday's recycling customers are reminded that their recycling materials
are to be held until their next regularly scheduled recycling day (April 16th).
---
NOTICE:
The Borough of Lewistown will begin street sweeping and maintenance parking regulations from April 4, 2021 through November 19, 2021, for Borough streets, with the exceptions of the following locations:
A. Chestnut Street – Five Points to Logan Street
B. Market Street – Grand Street to Five Points
C. Valley Street – Five Points to Third Street
D. Academy Hill – Entire Length
---
March Council Meeting
The
Borough of Lewistown Council meeting will be held in Council Chambers at 5:30 p.m. tonight, March 8th. Per the Governor's gathering restrictions, only 25 total persons will be permitted in the Council Chambers and all individuals must wear a mask. If you would like to attend via Zoom, you may click the following Zoom meeting link.
https://zoom.us/j/97517601593?pwd=emozc3ppeUlLSnIwQUt4czVrWFFBZz09
Meeting ID: 975 1760 1593
Or dial by location.
        +1 312 626 6799 US (Chicago)
+1 929 436 2866 US (New York)
+1 301 715 8592 US (Washington DC)
+1 346 248 7799 US (Houston)
+1 669 900 6833 US (San Jose)
+1 253 215 8782 US (Tacoma)
---
CODES ENFORCEMENT REMINDERS
Proper Waste Disposal
 Set out garbage no earlier than 5:00 p.m. the evening before your scheduled pickup
 Garbage must be tagged with 'Borough of Lewistown' trash stickers
 Know your collection day
Property Maintenance
 Grass and weeds must not exceed 6 inches in height
 Keep your sidewalks clean and free of debris
 Maintain exterior paint/siding, gutters, trim, windows, doors, porches, fences and sidewalks
See a violation? Call (717) 242-1145 or email info@lewistownborough.com.
---
---
CODE ENFORCEMENT REMINDERS
Owners of every property fronting upon or alongside any of the streets in the Borough are required to:
• Remove or cause to be removed from all of the sidewalks in front of or alongside of said property all snow and ice thereon fallen or formed within 24 hours after snow and ice shall have ceased to fall or to be formed; or
• If the ice on a sidewalk is so thick that it cannot be removed without damaging the sidewalk, then, within 24 hours after the ice has formed, to spread enough sand or other anti-slip material on the sidewalk to make pedestrian use reasonably safe and to spread enough deicing agent on the sidewalk as will hasten the breaking or splitting of the ice so that it can be removed from the sidewalk as soon as possible. Failure to comply will result in a $25 ticket.
See a violation? Call (717) 242-1145 or email info@lewistownborough.com.
---
---
CODE ENFORCEMENT REMINDERS
Borough of Lewistown Code Enforcement Officer will be monitoring Code Violations throughout the year. Property maintenance standards to ensure the protection of public health and safety will be identified, including but not limited to:
• Accumulations of trash and debris
• High grass and weeds (in excess of 6 inches)
• General exterior property maintenance violations
• Vacant and unsecure structures
• Missing house identification numbers
Notifications of possible violations will be given through Courtesy Notices, with the opportunity to remedy a violation before the issuance of a Notice of Violation and Order to Correct. Please contact the Department of Codes and Inspections at 717-242-1145 or info@lewistownborough.com with questions.
---
---
REMINDER
Don't forget to fill out your Census information by either internet, mail, or phone!  By responding, you'll help ensure our community will receive its share of federal funding for healthcare, emergency services, first responders, schools, roads and community services for the next 10 years.  Let's work together to make our community a better place to live, work and play.   To respond go online at my2020census.gov or call toll-free 844-330-2020. Deadline is Oct. 31, 2020. Be proud of where we call home!!
---
---
---
UPDATE ON THE CORONAVIRUS
Due to the Governor's Decision for Reopening, the Borough of Lewistown is issuing the following procedures:
Borough offices are now open to the public.  Face coverings are encouraged as is social distancing. Refer to the CDC guidelines for further information.
The Borough is implementing the Refuse/Sewer Late fees effective in July.
 If the customer wishes to have the Borough mail their tags to them, you must include the Mailing Fee of $5.00 when you submit your payment and mark on the bill that you wish them to be mailed. You can also pick up your tags at the Municipal Building.  Please contact (717) 248-1331 for any questions.
The Borough Community Center is now open! Please call us at (717) 994-4368 to schedule.
We thank everyone for their patience through this challenging situation!
If you have any questions, don't hesitate to contact us at (717) 248-1361.
For more information on the Coronavirus, go to CDC or PA Department of Health websites.
---
DECLARATION OF DISASTER EMERGENCY
The Borough of Lewistown's Mayor has issued a Declaration of Disaster Emergency. Please see the links below for to view the Declaration.
---
---
---
---
The Borough of Lewistown has changed our Community Center Rates for 2020 to be more competitive! Check us out  by clicking on the link below or give us a call at (717) 994-4368 or (717) 248-3498 to schedule your special event!
http://lewistownborough.com/parks-recreation/

---
---
BOROUGH OF LEWISTOWN VIDEO TOUR
http://<div id="tourbookwrap"></div><script src="//elocallink.tv/mlink/mlink2/php/mlink2.php?id=Q6yAB4″></script>
---

The Borough of Lewistown is lifting the suspension of parking ticket enforcement effective July 19, 2020. All parking restrictions and regulations, as posted by local signage, which were temporarily suspended, will again become effective and enforced.
---
---
CDBG INFORMATION
3 year RFQ for HOME Electrical Inspectors
---
---
---
Requesting Right to Know information, click on the above link.
---
---
EARNED INCOME TAX INFORMATION
For questions on any earned income taxes, local services taxes, or delinquent per capita taxes, contact Keystone at 1-866-539-1100 (Dedicated for individual taxpayers).  The link for Keystone's is https://www.keystonecollects.com/.
---
---
Codes Office Accepting Credit Cards
The Codes Office is now accepting credit cards for payments of zoning and sidewalk/street occupancy permits and snow/ice tickets in the office and over the phone.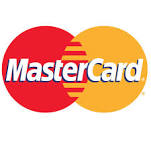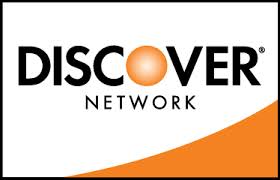 ---
---
Refuse/Sewer Bills
Effective immediately, the Borough of Lewistown requires that all residential trash be placed in bags with a refuse tag affixed.  Any trash bags without tags will be tagged by refuse personnel and a fee will be added to your next refuse bill.  If you have any additional questions, please contact the Refuse office at (717) 248-1331.
Also, Refuse/Sewer bills are due within 20 days after the date the bill is mailed. If the due date falls on a weekend, the bill will be due the following Monday. The 10 percent penalty will be added immediately after the due date. (See Ordinance 200-11A)
The Refuse/Sewer Office now accepts credit card payments over the phone as well as in the the office. We also have implemented automatic bill paying services. Please contact the Refuse office at (717) 248-1331 for more information.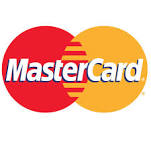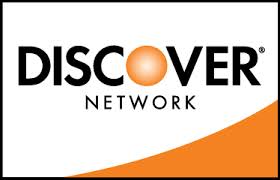 ---
---
SwiftReach
The Borough of Lewistown has instituted a new rapid emergency notification service called SwiftReach. By registering, you'll be added to the emergency call list. Borough of Lewistown residents are welcome and encouraged to enter their contact information for home, business, and mobile phones so they may be contacted by the system in the event of an emergency. Those who do not register their address and phone number may not be notified with SwiftReach in the case of an emergency. Registration is confidential, free, easy and will be for emergency notification only.